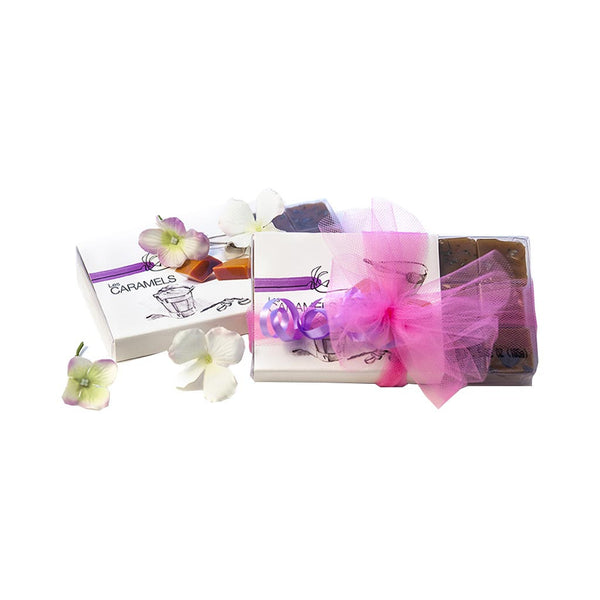 Mon Pari - Classic French Caramels - Fleur de Sel (165g)
Mon Paris Gourmand - Founded in 1957 this family owned and run company has been perfecting the art of making traditional French confectionery delights for years. A classic collection of caramels made using traditional French recipe for making pure butter caramels but with a touch of whimsy.
Upon peeling the wrapper your eyes and then of course your taste buds will be delighted by the beautiful and equally delicious squares of caramels.
At Mon Pari Gourmand, the quality of ingredients comes before all else. Ingredients are selected with care and attention to create a delectable result: PDO butter from Charentes-Poitou, milk, crème fraîche and French cane sugar.
With the utmost respect for tradition, Mon Pari Gourmand uses no food colourings or preservatives. Perfect control over our craft-inspired production process helps bring out the distinctive flavours of the various caramels.
Exceptional ingredients: Charentes-Poitou PDO butter, milk, crème fraîche and sugar from France. No artificial colours*, no preservatives.
Renowned, unique expertise: this family-run company offers the widest range of caramels in Europe, traditionally made and slowly cooked for the ultimate soft texture. Caramels with inlaid ingredients and decorations are exclusive to Mon Pari Gourmand.
Daring recipes: gingerbread, crumble, hazelnut, figs and pistachio nougat — there's no limit to our creativity.