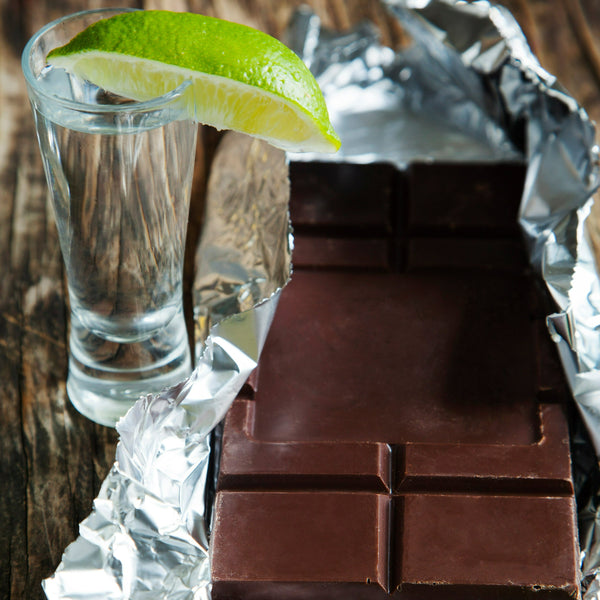 Virtual Tasting Experience: Tequila and Chocolate Pairing - the Mexican Affair (5 Craft Bars | 2 Tequila Samplers | Shipping)
Introducing our newest tasting experience – Tequila and Chocolate! 

Expand your tequila tasting experience beyond a wedge of citrus and a pinch of salt. In this 45-minute highly engaging tasting adventure guests will enjoy five craft chocolate bars from world-renowned makers paired with two iconic Mexican spirits.
Warning: There is so much to tequila than what we may recall from our university days. Taste for yourself how many new flavor experiences one can create in this pairing adventure with the help of our seasoned team of food educators.
After all, isn't life all about enjoyment? Salud!
What's included?
5 Craft Chocolate Bars carefully curated to pair with the Tequila (20g-50g each)
2 Tequila Samplers 50ml: Mezcal Legendaria Domingo Espadin Joven 100% Agave Mezcal 50ml AND Suerte Tequila BLanco 100% de Agave 50ml
Tasting mat
Activities to promote audience engagement through sensory exploration (materials included)
A ten-dollar gift card to www.gourmetboutique.net
45-minute education by a Gourmet Boutique Food Educators/Sommeliers included for kit/guests purchases of 12 kits at no additional charge
Ground Shipping is included for Tequila/Chocolate (Tequila Ships Separately)