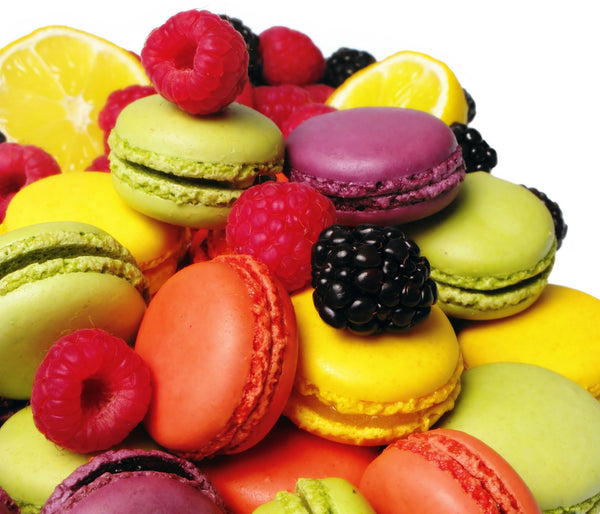 French Macarons | Gluten Free | Kosher Certified | Simply Amazing | Corporate Gift Giving Ideas
Delicate and airy, the French Macaron has an almond, sugar, and egg whites-based shell. The shells have a light, crunchy texture on the outside and are slightly chewy on the inside. These shells are held together by a filling, typically made from a ganache butter-cream, meringue, or jam. These cookies are a gluten-free indulgence. We at Gourmet Boutique offer an extensive collection of traditional French macarons (maybe a bit larger 3-4 bites) should a macaron craving strike.  Our Macarons are hand-made, by Chef Cecile using almonds from Californian orchards, European Style butter, flowers extracts from south of France. 
Mixed collection of flavors include Caramel Fleur De Sel, Coconut, Creme Brulee, Dark Chocolate, Espresso, Rose Lychee, Matcha Green Tea, Chocolate Hazelnut, Pistachio, Vanilla or White Chocolate. 
Have a special request? Chat or call/text (781) 367-5629 to speak to our Gift Concierge!