Virtual or In Person Corporate Team Building Events | Gourmet Activities and Events | Virtual Chocolate Tastings | Virtual Wine and Chocolate Tastings | Virtual Whiskey and Chocolate Experiences
Events to Engage, Connect and Inspire with Chocolate Storytelling, Industry Leading Educators and Unique Tasting Themes that include Wine, Coffee, Tea, Whiskey, Tequila, Sake, Macarons, and much more!
How do Virtual Events work?
Step 1: Book your Virtual Experience!
Want to incorporate unusual and unique flavors into the tasting? Want to combine chocolate with wine, whiskey, tequila, coffee or tea for a truly sensory experience? Want an educational component? Want to incorporate polls? We got you covered! Pick from one of our popular virtual tasting themes or contact us to discuss your virtual event! We'll pick a date/time that works for you.
Step 2: Tasting Kits are on the way!
All of our virtual tasting experiences include factory sealed craft chocolate bars that are shipped to the address of each recipient in the tasting. Shipping is included in the cost of the kits. The kit also includes a tasting matte and a $10 gift card to Gourmet Boutique.
Step 3: Join via Zoom or MS Teams!
We'll email you a Zoom or MS Teams link a few days before and all you have to do is join. Our Chocolate Sommelier - Anya Zelfond and her team of educators - will take you through the world of chocolate, from bean to bar, the industry challenges, the pairings, the unique stories and much more.
Private Virtual Events | Corporate Client Engagement | Virtual Chocolate Tastings | Tea and Chocolate Tastings | Corporate Team Building | Best Virtual and Team Building Events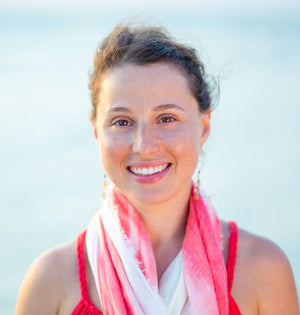 Craft Chocolate & Food Educator, Entrepreneur: Welcome to In-Person & Virtual Tasting Experiences by Anya Zelfond
Like wine, craft beer, and specialty coffee has in the past, craft chocolate is taking center stage! Anya, the Founder of Gourmet Boutique has been exploring the craft chocolate scene from its infancy in the early 2000s to the chocolate revolution of today.  Explore the world of artisan chocolate from around the globe with Anya and her team of world-class virtual food educators as your tour guide and over 50 craft chocolatiers as your passport. Bring delicious, wanderlust spirit to your next team building, client event or private celebration. Learn how chocolate is made, discover the fascinating and sometimes hilarious stories of these small companies, learn how to taste chocolate like a professional taster, or how to pair your favorite chocolate with a beverage of choice.  All of our offerings can be conducted in a Virtual, Hybrid and In Person format.
Book a Tasting with Anya
Team Building & Virtual Tasting Testimonials

Anya hosted a virtual chocolate tasting for us at Google was incredible throughout the entire process. Not only did she fit us in last minute before the holidays but she picked some incredible tea and chocolate options for us which all of us LOVED! Gourmet Boutique has an amazing selection and I would highly recommend them for your virtual tasting needs!
Zaynah Z

What a wonderful experience! Anya led a virtual tea and chocolate pairing event with a small group and knocked it out of the park. Yes - virtual! Even though we could not be in person, Anya is so passionate, fun, interesting and knowledgeable, she captivated everyone! You will want to experience your this for yourself!!
Cindy H

Such a unique experience and loved the variety of interesting flavors. I especially enjoyed the background of chocolate making, the anatomy of the cocoa plant, and how to take what we learned to our friends and family. Anya was a great host and I look forward to doing this again!
Mario C

Anya was amazing and lead a virtual tasting for our large corporate group. She managed logistics, ensured timely delivery, dealt through several bad snowstorms and did this all with grace. She did a terrific virtual session (not easy to do virtually with such a large corporate group). The team was incredibly happy and her passion for chocolate shines through. Thank you Anya for your talent!
Nelly K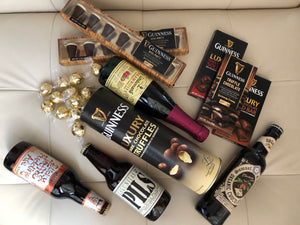 Gourmet Boutique has Re-Imagined Corporate Gift Giving
and Virtual Team Building. We have over 18 years experience curating corporate gifts for companies such as Salesforce, Amazon, Google, IBM, Microsoft, E&Y, Boston Consulting Group, Box, and many others. Let us create that magical gift experience for your employees or clients!
Corporate Gifting Re-Imagined!
Brighten up your day with French Macarons!