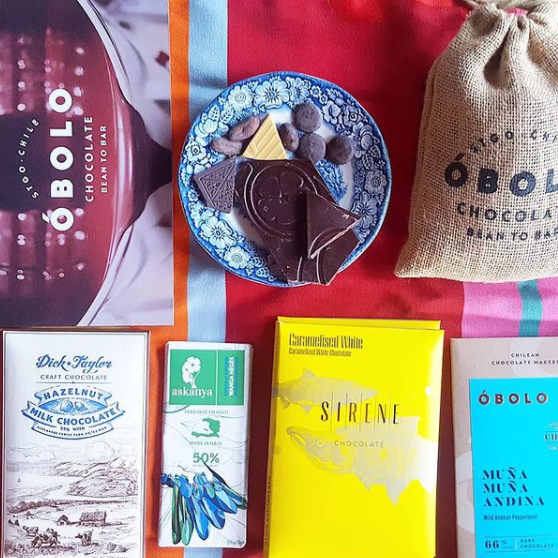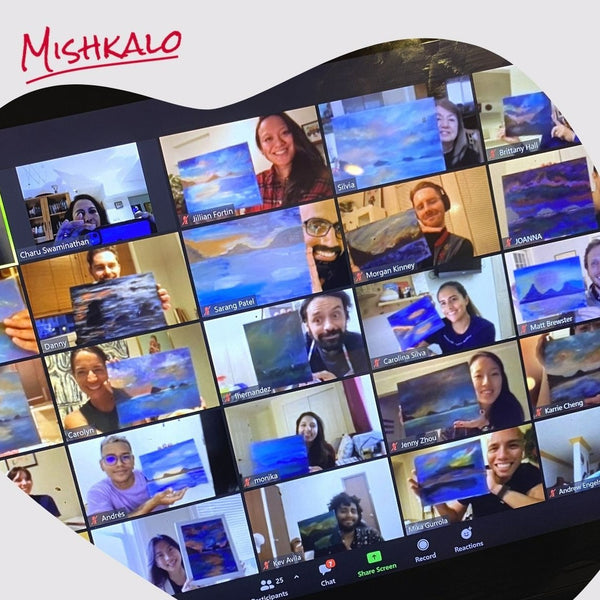 Virtual Event: Pastel Painting, Chocolate & Tea Pairing Experience (4 Craft Bars | 4 Teas | Art Supplies | Shipping)
Gourmet Boutique and Mishkalo have partnered to bring you the ultimate in team-building experiences: Learn to paint while tasting craft chocolate and teas!
Bring out the aspiring artist in you and learn to create a beautiful pastel painting with guidance from a professional artist. With carefully selected craft chocolates with teas to taste and pastels in your hand, you can have loads of fun catching up with your friends and colleagues while creating artwork that will serve as a keepsake to cherish these special moments. 
The experiences start with a 25-45 minute virtual chocolate tasting of four craft chocolate bars and four teas.  We then continue where an experienced artist will guide you through a pastel painting activity giving step-by-step instructions.  We will send you all the resources and supplies you need to have a fun-filled Art, Chocolate and Tea Pairing Tasting, and Creating Experience.
What's included? 
Total Experience 60-90 Minutes which is a combination of a Virtual Chocolate Tasting and instructed painting
4 Craft Chocolate Bars carefully curated (20g-80g each depending on the craft maker)
4 Teas carefully paired with the chocolate
Tasting mat
Activities to promote audience engagement through sensory exploration (materials included)
Ten-dollar gift card to

 

www.gourmetboutique.net
45 minutes (by a Gourmet Boutique Food Educator)

 

included for over 12 kits

 

at no additional charge

Premium art kit (pastels and sketch pad included)

Ground Shipping is included for art and chocolate