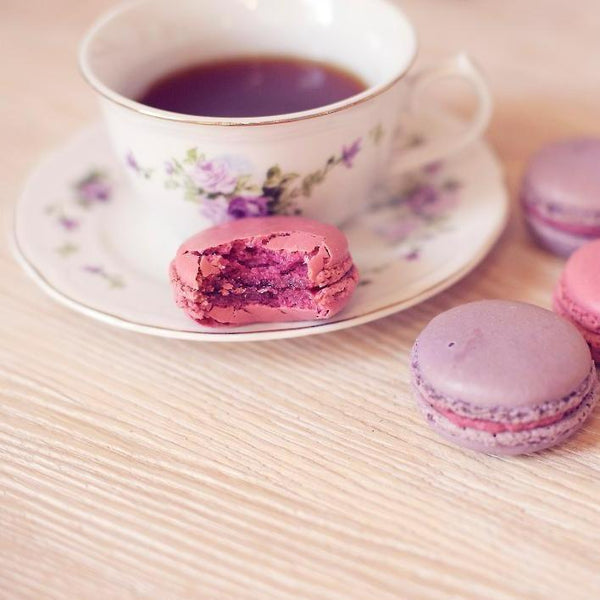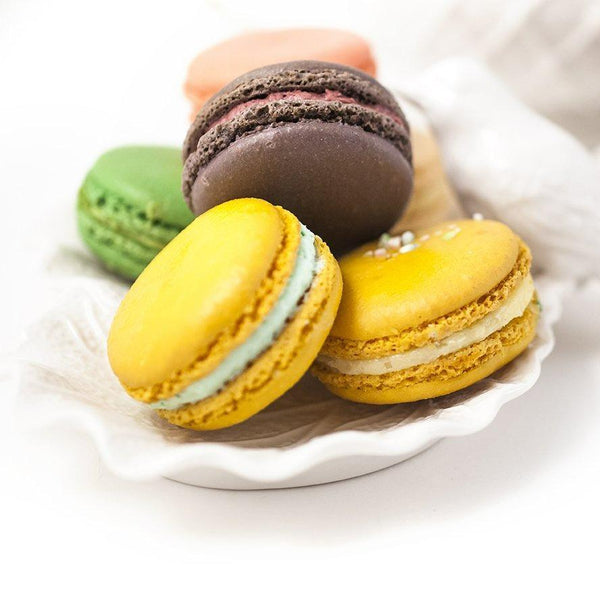 Virtual Family Tasting Experience: A Day in Paris - ADDITIONAL ADD ON FAMILY KIT
What's included in this 1 family add-on kit?

Authentic French Macaron Assortment: 6 pieces - larger format about 2 inches in diameter
Dentelles in chocolate and plain (one of each will be included)
Butter Caramels (9 pc)
4 Craft Chocolate Bars (2-50G)
Four surprise teas (2 of each for 8 total - each brews 2 cups) to complement the pairing and the experience 
Tasting mat
Activities to promote audience engagement through sensory exploration (materials included)
Ten dollar gift card to www.gourmetboutique.net
45 minute to 1-hour education session (by a Gourmet Boutique Food Educator)

 

included.   Scheduled at a mutually convenient time post-purchase.
2-Day UPS shipping is included for 1 Family Address.  
Note: Please note this event ships to 1 address AND is recommended for a family of 2-4
Commonly Asked Questions:
What is a French macaron?

 

A French macaron is a sweet meringue-based cookie made with egg whites, sugar, almond flour, and is filled with either buttercream, jam, or chocolate ganache.
What are the ingredients in each macaron? Ingredients: Almond flour, butter, sugar, white eggs, fresh fruits, fruit puree, heavy cream, cocoa, Pistachio, coconut, coffee, vanilla natural, Natural lavender emulsion, natural jasmine Emulsion, natural rosewater flavor, natural lychee flavor, Natural crème

 

Brulee

 

flavor,

 

Nutella, natural cappuccino flavor, natural orange blossom flavor, peanut butter, honey, matcha green tea, salt, pumpkin mix, cinnamon, chestnut, sesame, food coloring FD & C.
What is the size of your macarons? Our macarons are approximately 2 inches in diameter.
For how long will your macarons stay fresh? Outside of the refrigerator, our macarons stay fresh for up to 12 hours.  In the refrigerator . . . our macarons stay fresh for up to one week.  In the freezer . . . Our macarons stay fresh for up to 6 months (provided they are kept in a closed container and not exposed to humidity).
Are your macarons gluten-free? Yes, all of our macarons are

 

gluten-free!
Do your macarons have trans fats? Our macarons are trans-fat-free!
Do your macarons contain nuts? Yes, our macarons are made with almonds.

 

Also,

 

we use peanuts, hazelnuts, and other nuts in the bakery
Where are your macarons made? We are proud to say that all our macarons are made in NYC and are shipped to Boston daily.
Where do you source your ingredients? We are proud to say that we have collaborated with the same authentic French bakery for over ten years. All of our ingredients are sourced from American purveyors!
We love what we do. Lets us bring our passion for fine food and storytelling to your next team-building event!