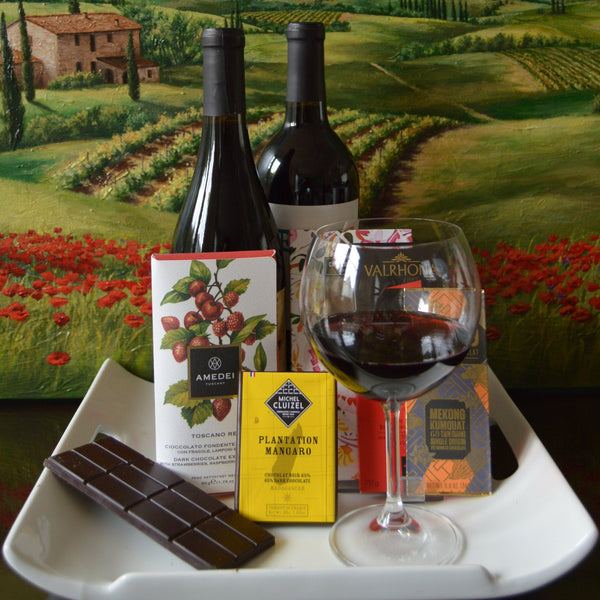 Virtual Champaign and Chocolate Tasting Experience: Bubbles and Chocolate Tasting Experience (4 Craft Bars | 2 Bottles of Champagne | Ground Shipping)
Pairing a bubbly with chocolate requires some skill and finesse. In this guided 45-minute pairing experience, our seasoned food and wine educator will lead you through the does and don'ts of the bubbly and chocolate pairing conundrum. Of course, we must put all the theories presented into practice, so a carefully curated kit of bubbly and chocolate offerings will be sent to you in advance to use as your "class materials". Now, this class will likely have 100% attendance – wouldn't you say? 
What's Included?
Two bottles of bubbly by Domaine Chandon (2 packs – 187 ml)

4 Craft bean-to-bar chocolate bars (20g-50g each)

Tasting mat
Activities to promote audience engagement through sensory exploration (materials included)
A ten-dollar gift card to www.gourmetboutique.net
1-hour education by a Gourmet Boutique Food Educators/Sommeliers included for guests over 12 kits at no additional charge
Ground Shipping is included for Wine/Chocolate
Please note all wine is shipped directly from the wineries.  Please allow two weeks to receive your kits before the tasting date. 
Which states can bubbles be shipped to?