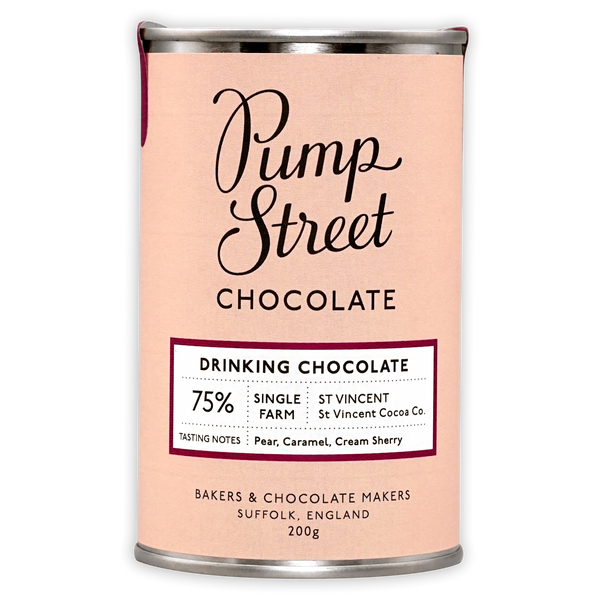 Pump Street Drinking Chocolate St Vincent 75%
A smooth and fruity drinking chocolate made in Suffolk from beans sourced from St Vincent Cocoa Company, a co-operative committed to improving cocoa growing and providing a market for small growers across the Caribbean island.
We make 75% dark chocolate from the beans and then shave it into the perfect flakes for melting into warm milk. This yields a drinking chocolate with a rich flavour and silky texture and tasting notes of pear, caramel and cream sherry.
Ingredients - cocoa beans, cane sugar, organic cocoa butter.