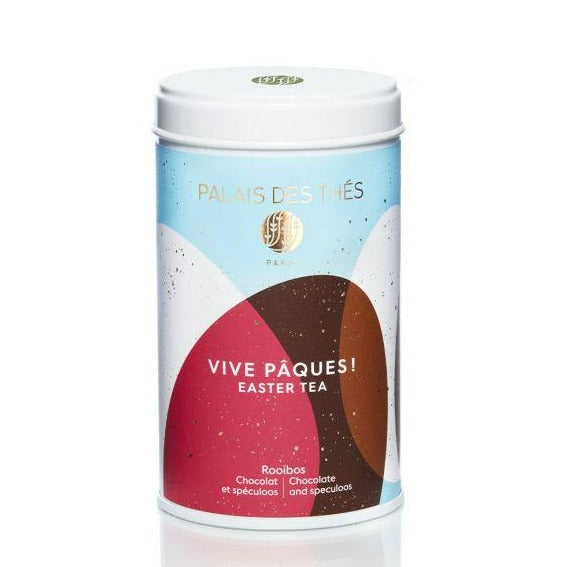 PALAIS DES THES - VIVE PÂQUES ! EASTER TEA ROOIBOS (Loose Tin - 100g)
For Easter, two new infinitely gourmet flavoured creations will be hidden in the gardens.
Vive Pâques ! Easter tea Rooibos is an original recipe with some gourmet notes of milk chocolate and speculoos cookies. A pleasure for kids and grown-ups alike.
100% caffeine-free, this recipe may be enjoyed hot or latte, at any time of day or evening!
Without preservatives, neither artificial flavouring.
Available in limited edition.