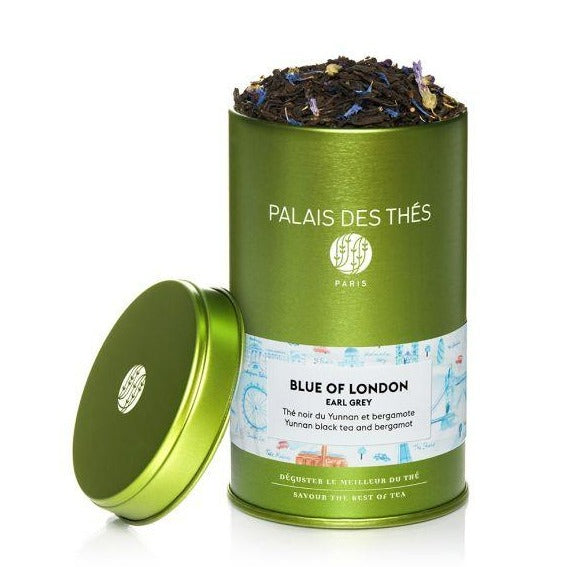 PALAIS DES THES - BLUE OF LONDON EARL GREY (Loose Tin - 100g)
An exceptional Earl Grey.
Black teas from Yunnan (China) are some of the best black teas in the world.
Blue of London is a subtle combination of Yunnan black tea with fresh and delicate bergamot from Calabria (South of Italy), giving a particularly fine and well balanced blend. 

About Earl Grey teas: Earl Grey is one of the best-loved English teas. It was first created when Charles Grey, 2nd Earl of Falloden and Foreign Secretary of Britain, received an old recipe from a Mandarin Chinese that called for flavoring tea with bergamot.