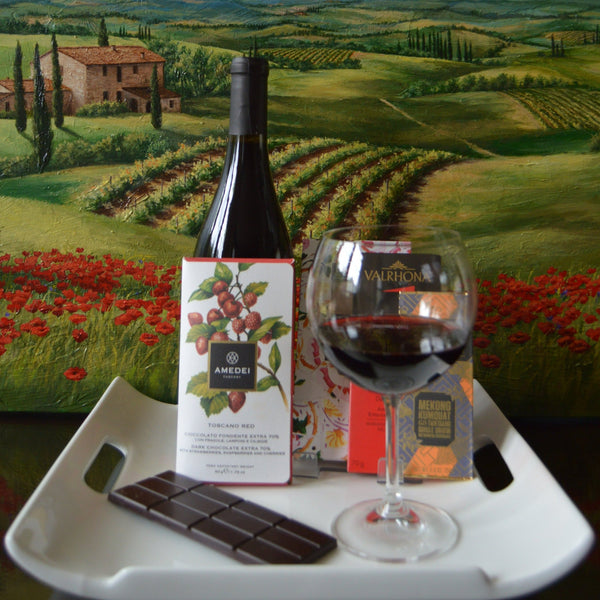 In Person Wine, Macaron and Chocolate Tasting Experience: Wines, Craft Chocolatiers and Desserts of the World (5 Craft Bars | 2 Bottles of Wine | Macarons)
In our newest offering, we wanted to share our favorite wines and chocolate pairings from around the world.  South America and France are represented with the wine, while Europe and the US are represented by chocolate.  This is a truly international experience! 

Enjoy a gorgeous delicious Argentina Red and a French Rose from our premium wine collection partner, paired with carefully curated craft chocolate for a fun and engaging tasting experience!

What's Included?
Two Bottles of Premium Wine: Argentina Red Blend (or Malbec) and a French Rose
5 Craft Chocolate Bars carefully curated to pair with the wines (20g-50g each)
6 PC Macarons to enhance the experience.
Tasting mat
Activities to promote audience engagement through sensory exploration (materials included)
Ten dollar gift card to www.gourmetboutique.net