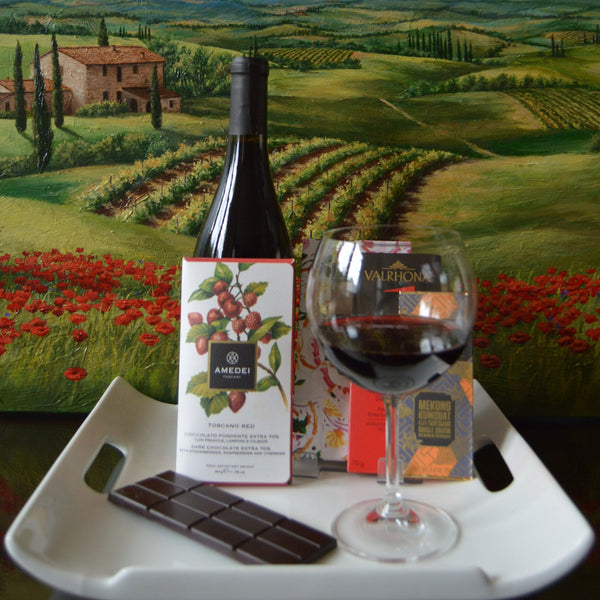 In Person Wine and Chocolate Tasting Experience: Wines and Craft Chocolatiers Classic Tasting (5 Craft Bars | 1 Bottle of Wine)
In our newest offering, we wanted to share our classic in person wine and chocolate pairings. 
Enjoy a gorgeous delicious California Red Blend from our critically acclaimed, premium wine collection partner, paired with carefully curated craft chocolate for a fun and engaging tasting experience. 

What's Included?
1 Bottle of California Red Blend or Malbec from Argentina
5 Craft Chocolate Bars carefully curated to pair with the wines (20g-50g each)
Tasting mat
Activities to promote audience engagement through sensory exploration (materials included)
Ten dollar gift card to www.gourmetboutique.net