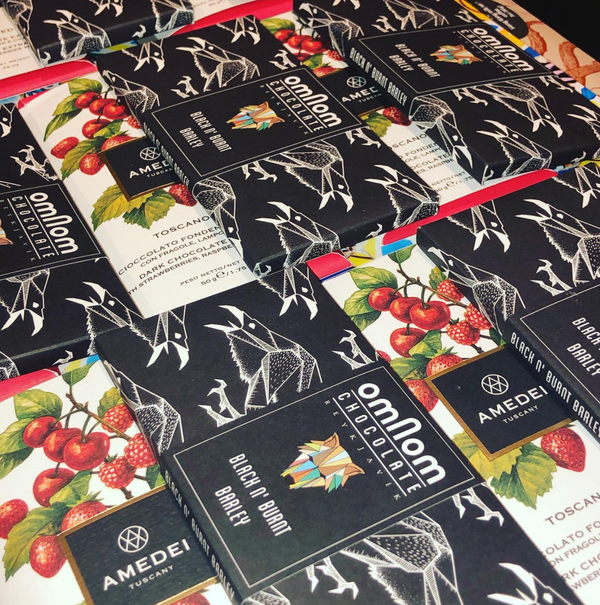 In Person Chocolate Tasting: Unusual Flavor Combinations (5 Bars)
Explore the imaginative and whimsical flavors dreamt up by world-renowned chocolate makers.  Want to experience a Gin and Tonic Bar from Spain?  Pop-rocks in Milk Chocolate from the UK?  Or maybe white chocolate that looks like a dark chocolate bar? Well - this tasting is for you!
This offering includes contemporary chocolate makers and chocolatiers.  These artisans have been receiving many awards in the chocolate community for their creative flavor combinations as well as social impact their work has on the lives of cacao farmers and chocolate communities around the world.
What's included?
5 Craft Chocolate Bars carefully curated (20g-80g each depending on the craft maker)
Tasting mat
Activities to promote audience engagement through sensory exploration (materials included)
Ten dollar gift card to www.gourmetboutique.net