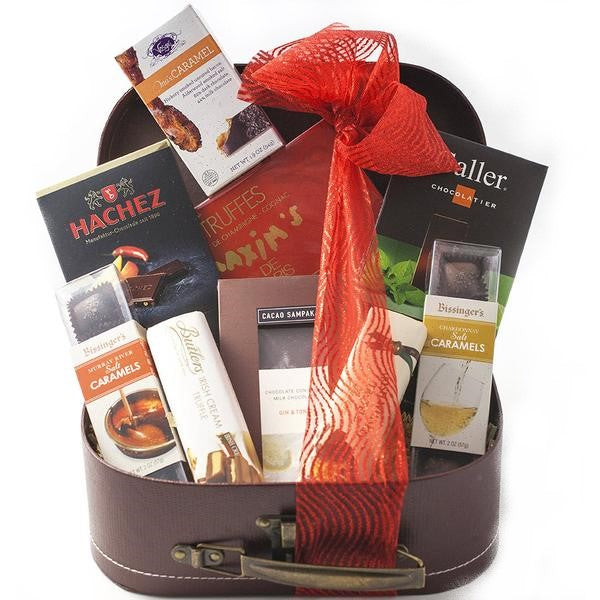 A decadent selection of sweets for an elegant corporate gift. An assortment of Maxim's de Paris Marc de Champagne and Cognac truffles paired with a luxurious selection of liquor themed treats.
Maxim's Truffles Marc de Champagne & Cognac Assortment

Box of Chardonnay Caramels

Box of Salted Caramels

Gin and Tonic Bar

Dark Chocolate Mint & Lime Bar

Mango and Chilli Laced Bar
The gift is packaged in a keepsake chocolate treasures box perfect for keeping your chocolates safe and away from other hungry eyes.
Please note makers and flavors are subject to change based on availability.