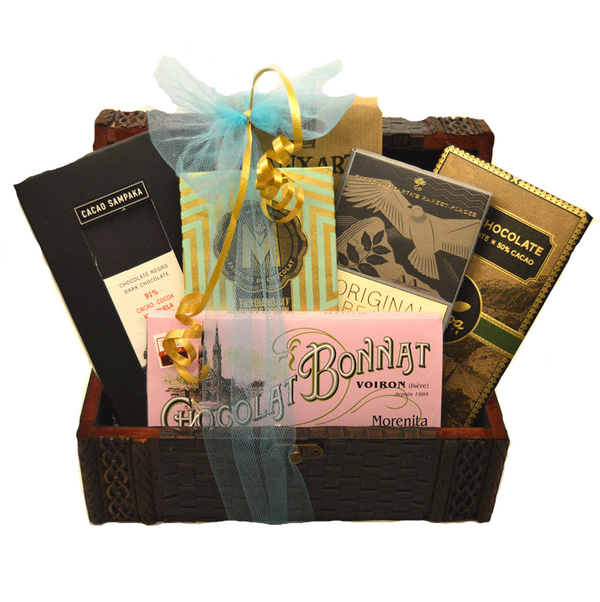 Craft Chocolate by Numbers Gift Trunk
Our guests at the Boutique frequently are at a loss of which chocolate percentage would best suit their taste. In the shop we are able to let guests try different chocolates to help them choose but since we haven't figured out a system for virtually tasting chocolate we designed a tasting chest of sorts to help you find your favorite. The gift ranges from 50% cacao all the way to 95% cacao and spans the world representing best makers from around the globe.
Selection includes:
Manoa (Hawaii)
Chocolat Bonnat 65% (France)
Luisa A (Brazil)
Amedei (Italy)
Raaka (USA)
Original Beans  (Switzerland)
The gift is presented in a keepsake treasure chest to store your favorites.