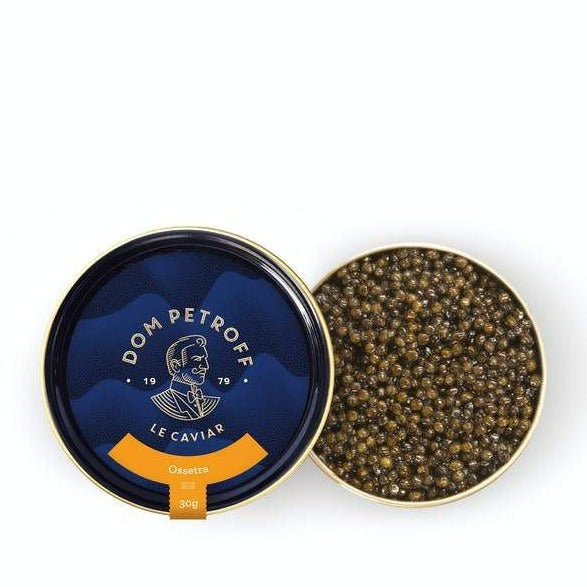 Delectably fresh and fruity, Royal Ossetra caviar has a full color of deep, dark brown, with a firm grain, pleasing pop and distinctive nutty taste that inspires fierce loyalty among its supporters. Royal Ossetra is one of our most popular caviar. Caviar can be presented as an aperitif or as an appetizer,
On a blini, potato or toasted bread , make your toast with a little cream, avocado or small vegetables. Crunchy, egg, or king crab legs. The caviar is incorporated into the dishes at the time of dressing, so it does not cook. It is perfect with shellfish or fish, but also with eggs and even, for more audacity, on raw meat such as for example, on a beef tartar.
This is an exclusive offering in partnership with Dom Petroff.
Price per 1 oz