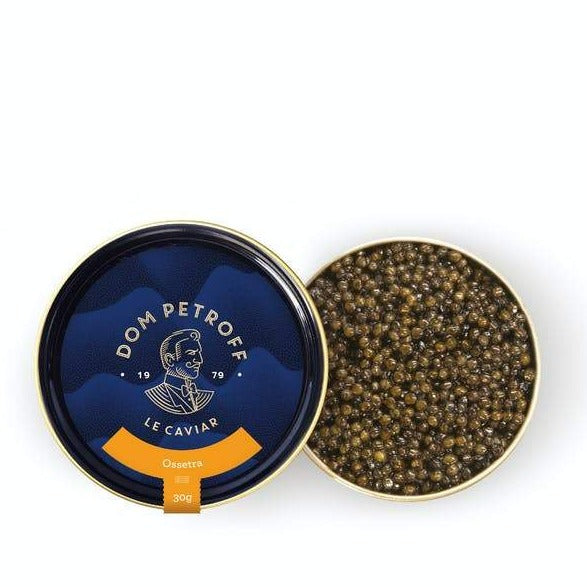 Imperial Ossetra caviar comes from the most mature Ossetra sturgeon (Acipenser Gueldenstaedtii), a feat that requires 11 years of aquaculture.  This gem among caviars is a pale golden in color, with a smooth, creamy, delicate flavor.  The pearls are medium in size and are firm, juicy texture, and expressive overflow of Old-World grace and elegance.   
One of the most expensive and prized caviar types, Ossetra caviar is eclipsed only by Beluga.  They vary in color from deep brown to gold and the Imperial or Golden Ossetra is the rarest and most flavorful.  The world Ossetra comes from Russia word "OCETPA", meaning "of sturgeon".  In the history of black caviar, Ossetra was once only used to refer to fish caught in the Imperial Russia, then the USSR, and today's Russian Federation.  The fish and its roe are made more previous by the year as their numbers, farmed or otherwise, are in slow decline. 
This is an exclusive offering in partnership with Dom Petroff.
Price per 1 oz