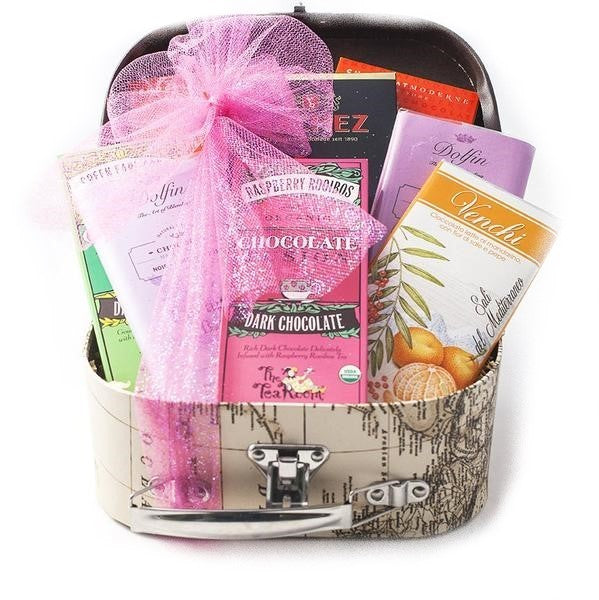 A decadent assortment of the world's best chocolate brands famous for incredibly smooth, rich chocolate delights but with an adventurous twist. A selection of chocolates blended with spices, flowers, tea leaves, and fruits make this a fun chocolate exploration for those of us looking to try a new take on a favorite food group.
Chocolate Makers included in the assortment:
Marou

Fossa
Taza
Cacaosuyo
French Broad
Manoa
Dolfin
The gift is packaged in a keepsake chocolate treasures box perfect for keeping your chocolates safe and away from other hungry eyes. 
Makers and flavors are subject to change based on availability.