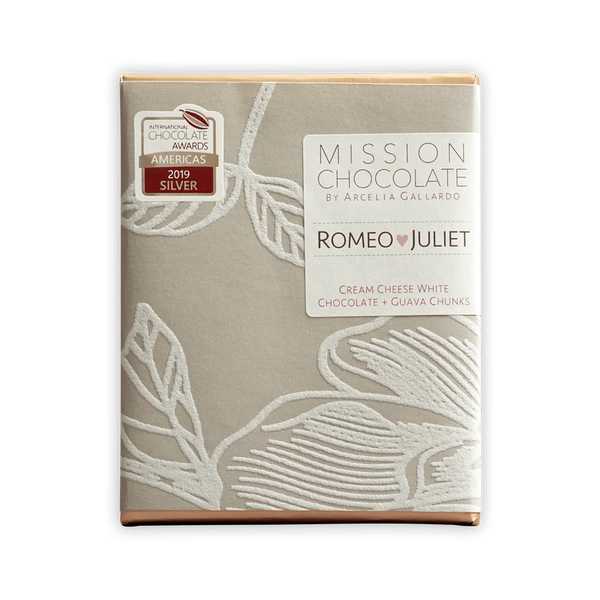 Mission Chocolate Romeo & Juliet (White w/ Cream Cheese)
White chocolate with cream cheese and guava chunks. A combination that is referred to as Romeo and Juliet in Latin America. If you think you are too mature for white chocolate... this is the bar you need to try. Inspired by all my travels in LatAm and all the smiles I witnessed when people put a slice of guava on cheese.
Ingredients: cocoa butter, organic sugar, milk powder, cream cheese powder, guava. It may contain traces of treenuts or peanuts.