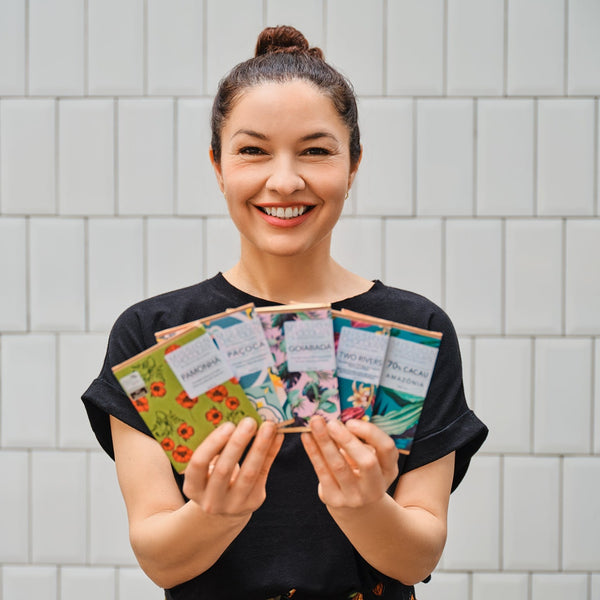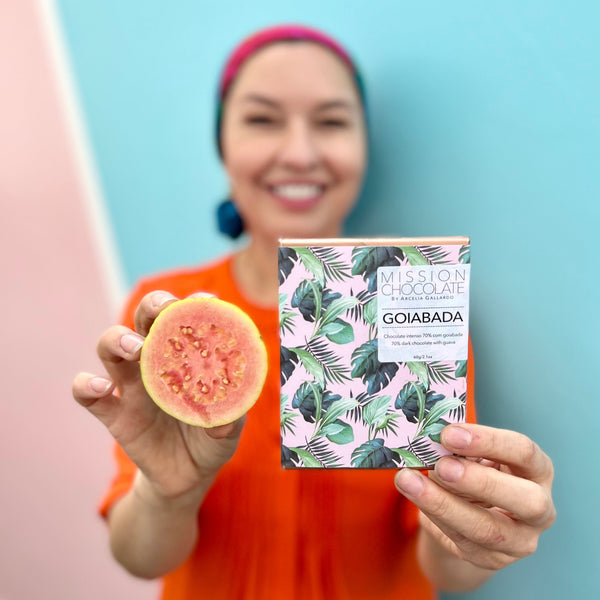 Virtual Coffee and Chocolate Tasting: Lady Boss Coffee and Chocolate Tasting Experience (4 Bars | 2 Coffees | Shipping Included)
In honor of Women's History Month and the wildly popular Women in Chocolate Tasting Experience, we bring you the Lady Boss Coffee and Chocolate Tasting Experience. Two farm-to-table coffee indulgences sourced from a woman-owned and operated coffee grower in Colombia seamlessly paired with chocolate from four of our favorite female craft chocolate makers. The best of the Coffee and Chocolate world is brought to you by a group of artisans that take pride in caring for the land and the communities that bring us these magical foods. To the Mindful Lady Bosses of the Future!
What's included?
4 Craft Chocolate Bars are carefully curated to pair with the coffee selection and to invite tasting exploration (20g-80g each, depending on the craft maker)
Two single-farm coffee samples for a side-by-side cupping/tasting experience
Tasting Mat 
Activities to promote audience engagement through sensory exploration (materials included)
A ten-dollar gift card to www.gourmetboutique.net
30-minute education session by a Gourmet Boutique Food Educator),

 and the Coffee importer included over 12 guests. For under 12 guests, a speaking fee applies. 

Ground Shipping is included.
How does it work?
1.  Purchase the tasting kit.
2.  Contact us to select a time/date.  We have five educators on staff and can accommodate most booking requests. We can also offer a quick turnaround for a shorter lead time.
3.  We will email you a Zoom login, or you can provide your Teams/Webex link.  What to expect: Join, and we will guide you through a 45 to 60-minute tasting exploration. The narrative is around the coffee and chocolate history, food trivia, sensory exploration, and tips on how to get the most out of your coffee and chocolate tastings. This session is led by a highly engaging team of food educators that pull the audience in to share their experiences.  Guests will learn how to identify the quality of products in the marketplace beyond the pretty pictures and narrative on the packages. They will also help guests discover a bit more about their tasting profiles and so much more. Food history, trivia, culture, humor, and virtual travel experience will be part of this tasting adventure.