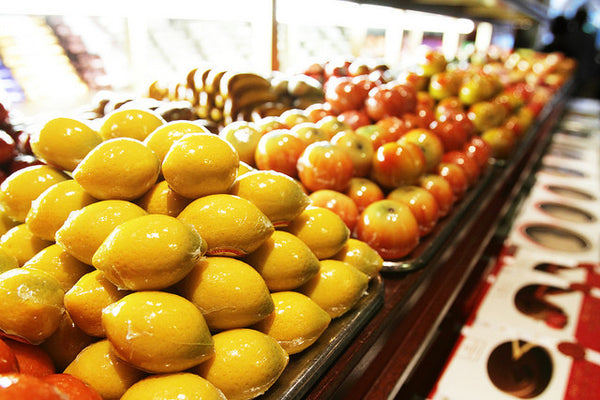 Discovery the World of Marzipan
The story of Niederegger marzipan the world's purest marzipan creation begins in 1806 with Johann Georg Niederegger and the opening of his confectionary shop. Offering the purest marzipan creations the company quickly gained recognition among nobility and grew to the world renowned marzipan confectioner of today. The story of marzipan can be traced back to the Orients when crusaders brought the secret recipes with them along with spices and of course almonds. Thirteen century Venice, Naples and Sicily also played a key roll in marzipan history giving the confectionary delight its name. The original confection along with spices were traded in small boxes or Mataban (box). With time the delicacy within the delightful boxes adopted the name marzipan (German) or marzapane (Italian), massepain (French). Today as was the case in 1806, Niederegger marzipan is produced from 100% fine, raw almond paste. Almond decadence in its purest form still deserving of the gold leafing used during sumptuous feast of Louis XIV.
Chat with us for any special request or call/text (781) 367-5629 to speak to our Gift Concierge!
*****
"All I really need is love, but a little chocolate now and then does not hurt" - Lucy Van Pelt
Sorry, there are no products in this collection