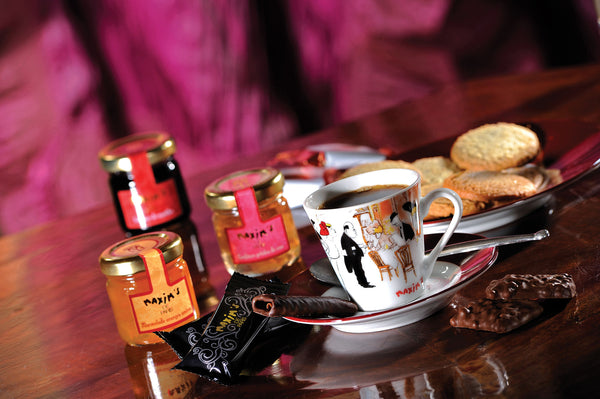 Maxim's de Paris Beverages: Tea, Coffee, & Cocoa
Maxim's collection of exceptional beverages spans the range of full leaf teas, hot chocolate and coffee. Two all time favorites - Melange Rue Royale and Maxim's Blend have gained world renowned fame. A freshly steeped cup of Melange Rue Royale fills the room with tantalizing notes of vanilla, rose petals, lavender flowers. The house blend brings the tea drinker a new interpretation on the classic Earl Grey tea with refreshing notes of lime blossom and orange flower. The coffee is a powerful blend of 6 prestigious origins of Arabica from three continents. The rich bittersweet cocoa powder makes for an exceptional cup of hot cocoa or a luxurious base for creme de chocolat.
Chat with us for any special request or call/text (781) 367-5629 to speak to our Gift Concierge!
*****
"...Take Me to Paris!"
Sorry, there are no products in this collection