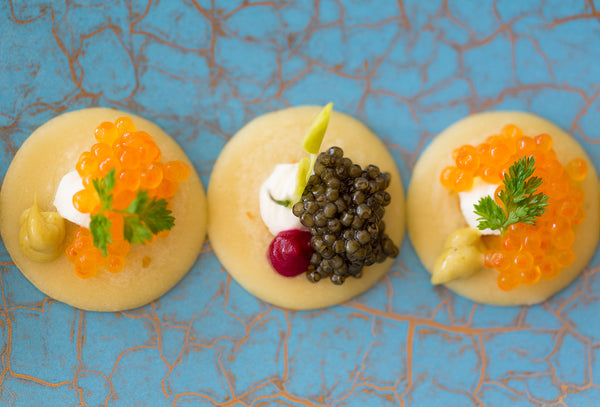 Environmentally Friendly Domestic Caviar
Gourmet Boutique works closely with our supply partner to ensure the quality and integrity of our caviar. The caviar featured below has been sourced from eco-friendly farms throughout the world. Our supply partner takes time to visit each farm at the source, regardless of their various international locations. Much effort is spent scouring the globe to find not only the most delicious sturgeon caviar available but also one that has been sustainably harvested. We love caviar and would like to contribute to the world wide effort of insuring this prehistoric fish, which Charles Darwin called a "living artifact" will thrive for many generations to come. Enjoying sustainably harvested caviar will help in allowing the fish to rebuild their stocks in the wild.


Chat with us for any special request or call/text (781) 367-5629 to speak to our Gift Concierge!

Sorry, there are no products in this collection