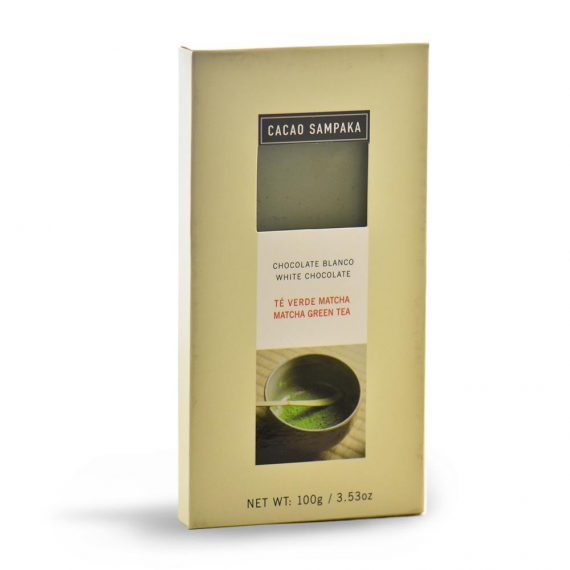 Cacao Sampaka Matcha Green Tea (White Chocolate)
Cacao Sampaka was born with the hope of reviving the rich culture surrounding cocoa and chocolate, using new ideas and techniques to open an infinite world of possibilities.
We are chocolate manufacturers and we control the whole process of manufacturing from the selection of the cocoa beans through to the packaging of the product. This means we can guarantee the highest quality at very reasonable prices.
Using only authentic cocoa and never artificial preservatives, our chocolatiers create a whole new language of forms and flavours, the widest range available, all made by artisans in our small factory.