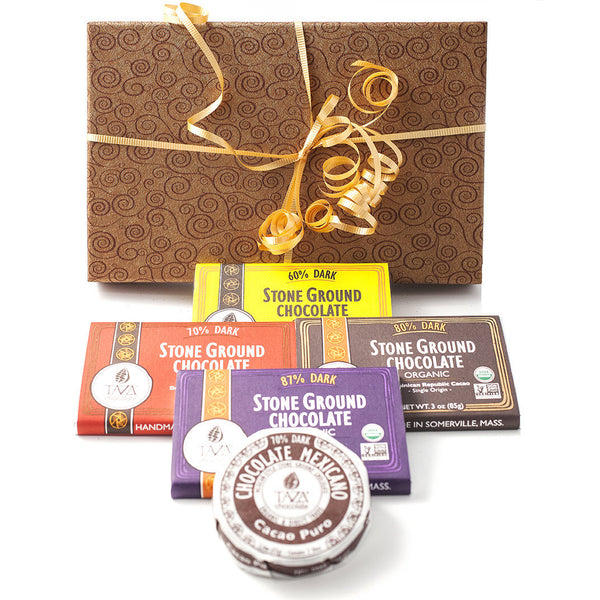 Boston's Chocolate Purist Gift Box
A gift collection from one of our favorite chocolate makers based right here in Boston.  This chocolate gift box contains dark chocolates ranging from 60% to 87% a perfect collection to expand your chocolate tasting horizons. Better yet gather a group of chocolate enthusiasts and discover your favorites together. See what the stone ground chocolate revival is all about. Enough chocolate to taste with a group of 6-8 friends assuming they all know how to share chocolate. A perfect choice of a gift for chocolate purists. The selection ranges from 60% -87% cocoa.
Makers and flavors are subject to change based on availability.