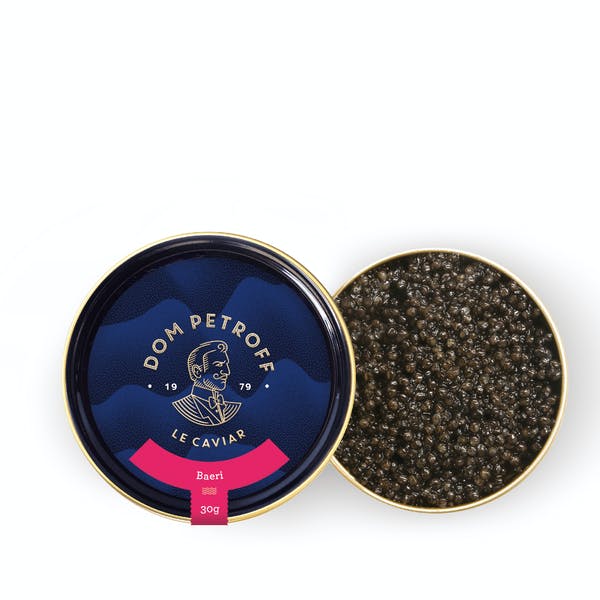 Dom Petroff's Imperial Baeri French Caviar has a pure flavor, woodsy and nutty, highlighted by a light briny taste - thanks to a careful maturation period in the workshop.  These delicate eggs are known for their fine-grained texture, granting them a smoothness and elegance in appearance and an exclusive mouthfeel.  Their color ranges from smoky gray to dark brown to pure black.

The Siberian sturgeon, otherwise called Acipenser baerii, is one of the several species of sturgeon found originally in the Caspian Sea.  This particular fish can produce its exquisite roe for 6-8 breeding years.  IT is found in many parts of the world and is considered an alternative to the much pricier Beluga.  It came to France in 1989, where it is ethically bred and sourced to ensure optimal quality in every tin.
This is an exclusive offering in partnership with Dom Petroff.
Price per 1 oz