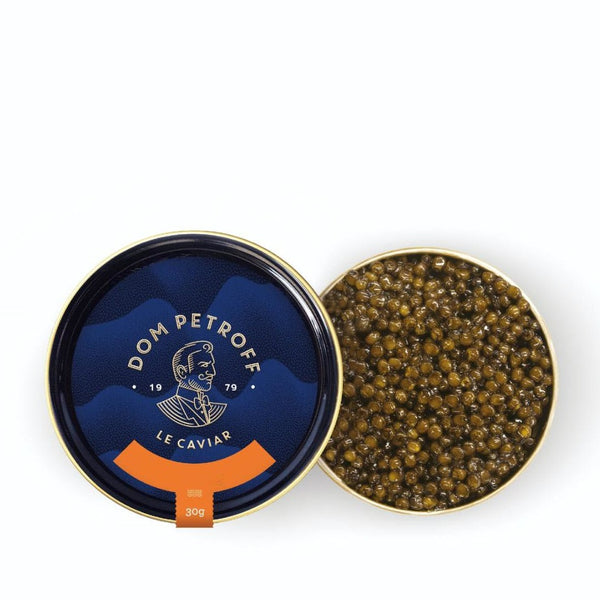 Caviar - Kaluga Hybrid (Daurenski) Caviar by Dom Petroff
The tale of Daurenki is actually a love story. This unique hybrid combines the rich flavors of Shassetra with the creamy, buttery "pop" of Kaluga Huso caviar to give you the best of both of worlds.
Because of its close relation to the Huso family, Daurenki brings many of the beloved aspects of Beluga (Huso Huso) to American shores, where Beluga is currently banned. Because of its mild flavor and rich, buttery profile, we always recommend Daurenki as the ideal caviar for newcomers. Take your first taste today and begin a lifetime love story of your own.
Price per 1 oz