Turkey is a famous tourist destination. Along with the majestic mosques and spectacular scenic beauty, one thing none of us can leave Turkey without are Turkish Delights. Turkish Delights are one of the oldest sweets created, with their history going way back to the 1700's.

It is said that during the Ottoman Empire, the Sultan summoned the royal confectioners to create new and improvised dessert recipes to impress his mistresses. The most successful recipe turned out to be the one made with starch, water and sugar infused with flavors including rosewater, lime as well as roasted nuts, in other words Turkish Delights.

In Turkish, they are referred to as "Lokum," derived from the Arabic word rahat al-hulqum meaning "comfort of the throat." In the 19th Century, a British traveler, on his trip to Turkey couldn't get enough of Lokums that he shipped several boxes back to Britain, where they were renamed as Turkish Delights and introduced to the Eastern European world.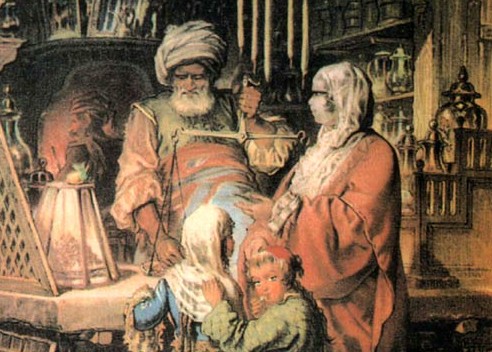 In fact, in Turkey, these delightful treats gained publicity thanks to Bekir Affendi, who came to Istanbul in 1777 from the eastern province of Anatolia and started a small sweet shop. His Turkish Delights won the hearts of the Turks who are known to relish only the finest delicacies in their cuisine.

If you visit Turkey, you can visit Bekir's store, "Haci Bekir," which exists today in the exact same location and run by his fifth generation family members. Bekir Affendi did not just invent another sweet; he was the father of a dessert that is now an integral part of the Turkish heritage. Another interesting fact – a portrait of Bekir weighing Turkish Delights for two small kids, painted by artist Amadeo Preziosi hangs in the Louvre in Paris! Now that is called global recognition.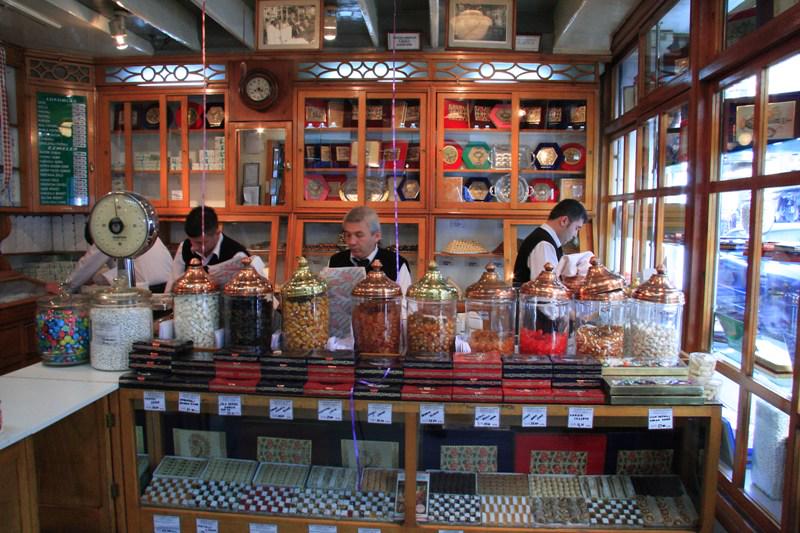 Speaking of artists, the coveted Picasso used to munch on Turkish Delights to increase his concentration. I don't blame him; the sugar, along with dried fruits and nuts mixed into these Turkish Delights are bound to energize anyone.
Making Turkish Delights is a strenuous and long process. A mixture made with starch, water and sugar is cooked for two to three hours while continuously stirring to attain the perfect consistency (not too sticky, not too hard). The mixture is then poured into wooden trays, left for two days and then cut into cubes and dusted with powdered sugar.  The most famous Turkish Delights are blended with rosewater, lime, mint, nuts or dried fruits.
No matter who makes the Turkish Delights, the age-old recipe seizes to exist. It is all about the sweetness and sticky gum-like texture. At Gourmet Boutique, you can find Turkish Delights by Balgin, a renowned confectionery in Istanbul. Their Turkish Delights with almonds, pistachios and hazelnut are crunchy and emit a smoky flavor while the ones flavored with rose, lime and mint are smoother.
What you choose depends on flavor preference since both possess the same base. However, the rose flavored Turkish Delights are the strongest in terms of flavor, so if you enjoy smelling roses, these are the ones for you. The best part about Turkish Delights is that they can be eaten anytime. Traditionally, they are eaten along with Turkish coffee or tea. If you are interested in having a go at making these amazing delights, take a look at this recipe. http://candy.about.com/od/sugarcandy/r/turkish_delight.htm