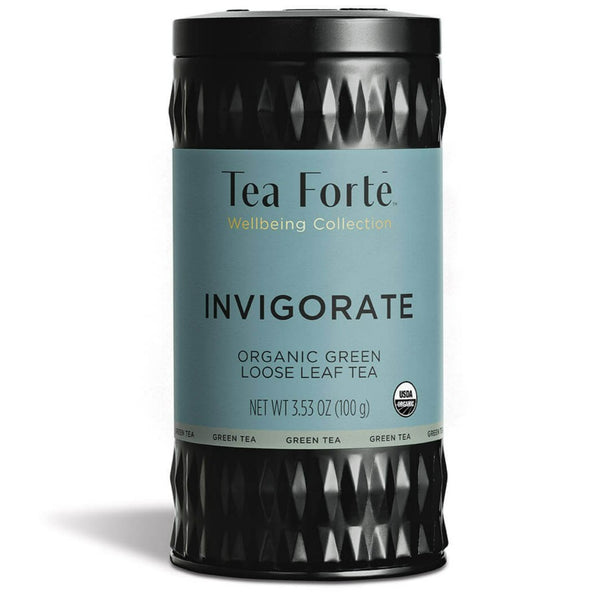 TEA FORTE - INVIGORATE WELLBEING LOOSE LEAF TEA CANISTERS
An energizing, full-bodied blend with beetroot, ginger, ginseng and matcha powder.

Relax, restore and revitalize the mind and body with this wellness-focused tea collection, inspired by the elegance and holistic knowledge of fine luxury spas. Organic green tea blends and herbal tisanes come together to support a glowing complexion, enlivened spirit, fortified defenses, calm state of mind and purified sense of tranquility. All of our Wellbeing Loose Leaf Tea Canisters are USDA Organic Certified and Kosher Certified.

Tea Forte offers high-quality blends in our signature pyramid infuser and loose tea. The weight of the tea ranges from 30-130 grams depending on the volume of the blend. Each 100% recyclable canister contains approximately 35-50 servings.