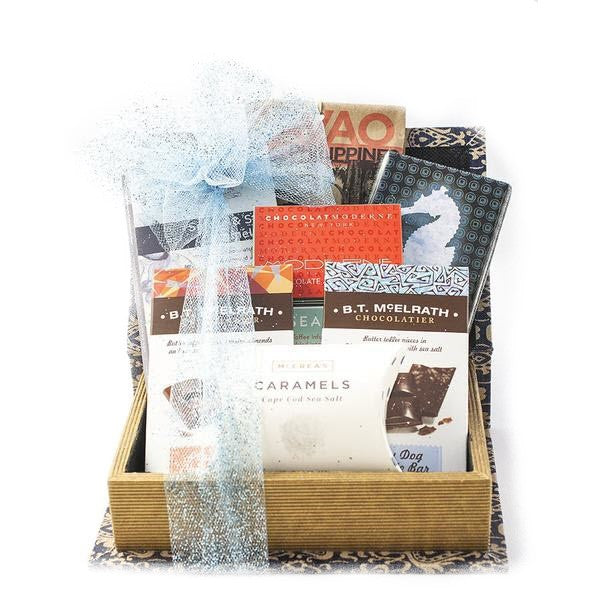 A collection of sweet and savory delights that have been on our list of favorites for quite some time. Not a small feat as we get new goodies weekly. These decadent chocolate creations play on an old time classic of sweet and savory desserts but with a more modern twist. Makes for an elegant corporate gift easy to share among office colleagues.


Vosges Smoke and Salty Bar

Cape Cod Sea Salt Caramels

Chocolat Moderne Sea Salt Toffee Bar

Salted Caramel Bar
Buttered Popcorn Bar
Dark Chocolate Origins Bar

Fleur de Sel Dark Chocolate Bar
And just so you know the presence of a bit of salt in these varied chocolate creations will wake up your taste buds to pick up flavor nuances you may not have detected otherwise. A fun tasting experience of salty and sweet indulgences.
Makers and flavors are subject to change based on availability.