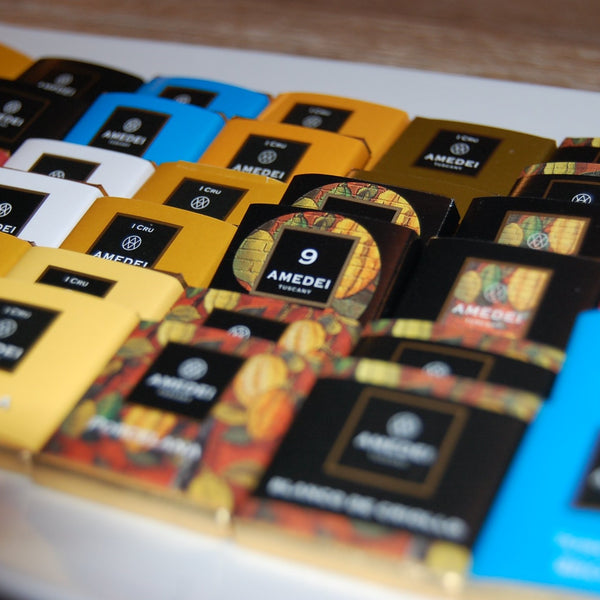 SALESFORCE - Virtual Chocolate Tasting: Milk, Dark & White Exploration Tasting (5 20-50G Bars w/Shipping Included)
Explore our favorite Dark, Milk and White chocolate bars. This offering includes contemporary chocolate makers that have been receiving many awards in the chocolate community for their creative flavor combinations as well as social impact their work has on the lives of cacao farmers and chocolate communities around the world.

This offering is $50 per person/address with a 6 person minimum which includes a 45-minute educational session plus five bars of chocolate (20-50G Bars).  Shipping is included for each recipient.