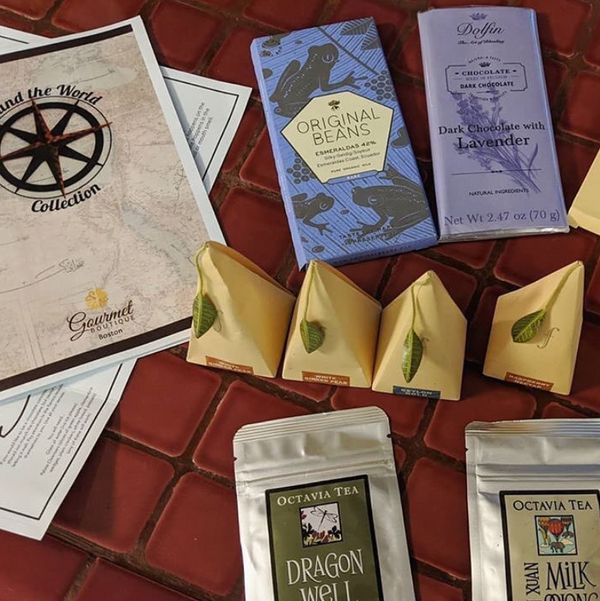 PRIVATE EVENT: Tea and Chocolate Tasting: A Match Made in Heaven Virtual Tea and Chocolate Tasting (Shipping CANADIAN Included) - 3/26 - 5:30PM ET
As most Americans are still sheltering in place, Gourmet Boutique is bringing a little bit of luxury to your home with Virtual Tea and Chocolate Tasting. 

Enjoy artisan tea paired with carefully curated chocolate for a fun tasting experience. In purchasing a tea and chocolate tasting kit you will receive four tea samples along with four full size/factory sealed chocolate bars .  Shipping is included.

How it Works:
1.  Purchase the tasting kit. Please note a ten kit minimum purchase required to host a tasting.
2.  We will email you zoom login information for the date/time you scheduled and will guide you through a one-hour tasting experience sharing a bit of history about each chocolate and tea creator.

Notes: Please allow for one week to receive your kits prior to the date of the tasting.  The education tasting is about 45 minutes.  Quick ship program also available with an additional cost (3 days lead time to host an event).