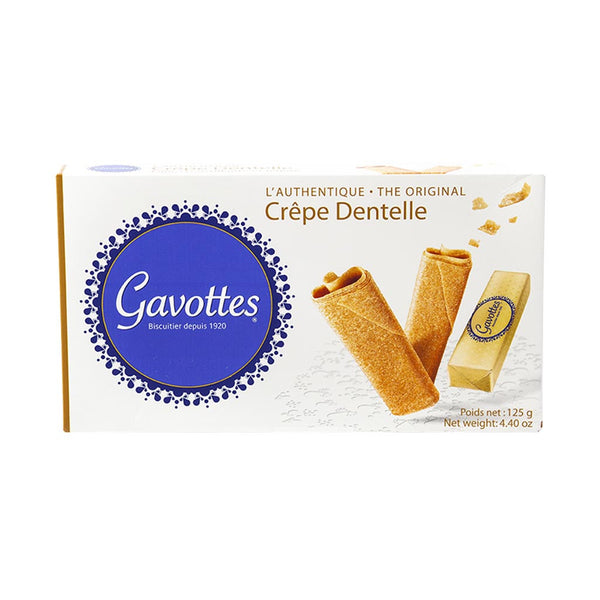 Gavottes / Crepe Dentelles (125g)
An accidental creation of 1893 has become one of Brittany's most renowned treats.
Using a highly guarded secret recipe this eight fold delicate, lacy biscuits is an explosion of buttery sweet goodness that crumbles in your mouth.
Perfect for scooping up cappuccino foam, crumbling over ice cream or using it as a crispy layer for none-bake desserts the possibilities of this delightful cookie are limitless.
This Traou Mad de Pont -Aven crepes dentelle is the perfect light and crisp snack.