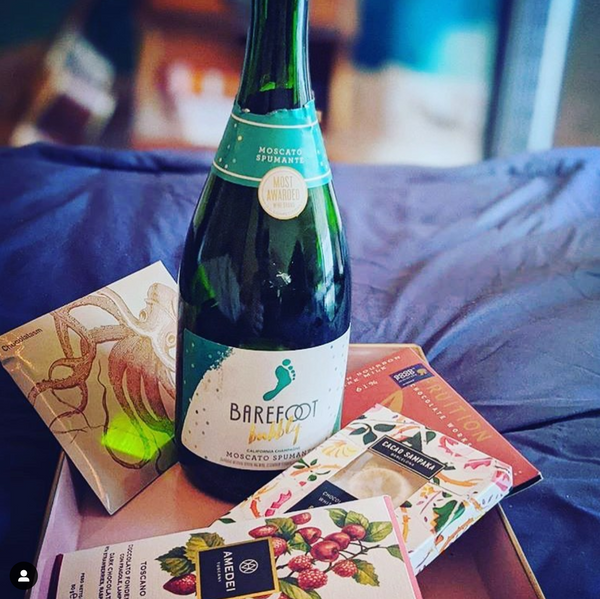 CUSTOM - Virtual Wine and Chocolate Tasting: A Match Made in Heaven
As most Americans are still staying close to home, Gourmet Boutique is bringing a little bit of luxury and wanderlust to you with a virtual wine and chocolate tasting experience. 

Enjoy wine paired with carefully curated chocolate for a fun tasting experience. Contact us for details and to discuss wine/chocolate pairing options. 

Please note that we do not sell wine but will refer you to our wine fulfillment partners such as Stags' Leap, and others to ensure a great event!  Contact us for a list of current fulfillment partners.
You can also procure the wine on your own based on a discussion around the best chocolate pairings.  We also have a sommelier on staff for both the selection of the wines and delivery of the event. Meet our educators.

How it Works:
1. Purchase the tasting kit. Please note a ten kit minimum purchase required to host a tasting. Shipping the chocolate kit to each recipient is included.  We usually recommend 4 bars to be paired with 2 wines.
2. We will collaborate on the best wine pairings for the selected chocolates.  You can purchase the wine on your own or we can refer you to Wine.com or Urban Grape.
3. We will email you zoom login information for the date/time you scheduled and will guide you through a one-hour tasting experience sharing a bit of history about each chocolate and wine creator.

Please allow for two weeks to receive your kits prior to the date of the tasting. The education tasting is about 45 minutes.