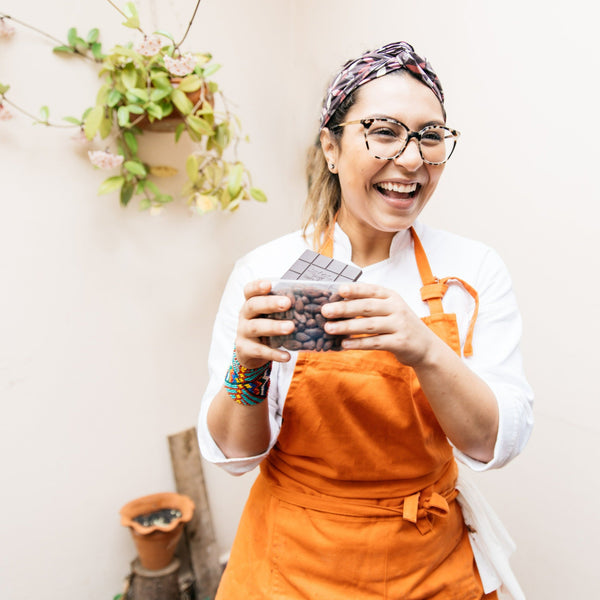 In Person Chocolate Tasting: Unusual Flavor Combinations (5 Bars) - Women in Chocolate Chocolate Collection (5 Bars | Shipping Included)
Order
 

#13004-139643549480

, booked by

 

The Quinn.

 Booking value of $1,350.

Gourmet Boutique a women-led small business is thrilled to present to you a new tasting adventure: Women in Chocolate.

The male-dominated chocolate industry has recently experienced some interesting changes. This tasting package is a celebration of women in chocolate focusing on a lineup of our founder's favorite female and minority-owned makers. Although women are often seen at the center of product advertisements, we often miss the farmers pouring their love into family cacao plantations, or the amazing makers pushing the craft bean-to-bar movement to greater heights and everyone in between.

This tasting kit celebrates the female chocolate makers with a nod to women's place in chocolate history. Join us on this delicious adventure sampling world's most awarded makers from near and far while learning a bit about your taste profile, culture, and history in the world of chocolate.  A highly engaging tasting experience to inspire much-spirited conversation at your next team-building event. Chat with us to learn more.

What's included?
5 Craft Chocolate Bars carefully curated (20g-80g each depending on the craft maker)
Tasting mat
Activities to promote audience engagement through sensory exploration (materials included)
Ten dollar gift card to www.gourmetboutique.net
Ground Shipping is included