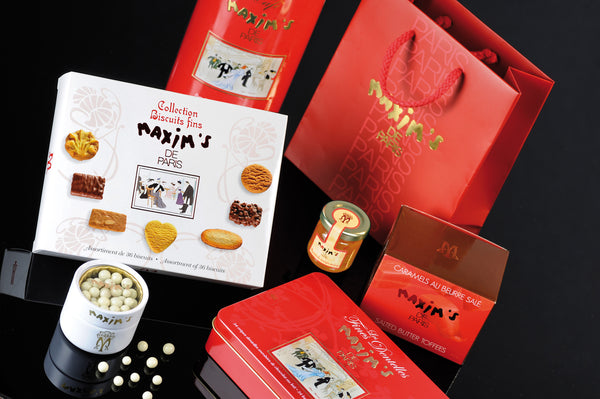 Welcome to the world of Maxim's de Paris!!!
The legend of Maxim's de Paris began in 1893 when Maxime Gaillard, a simple waiter, opened a small bistro at number 3 Rue Royale in Paris . He could have simply remained there if it wasn't for a chance encounter with a charming young Parisian, Irma de Montigny. Although the restaurant has changed ownership over the years the delicacies it creates has remained a constant. Under the supervision of Pierre Cardin (current owner), the much loved Maxim's de Paris brand has become available around the world. Pierre Cardin's exquisite sense of style can be seen in every package of Maxim's delights.
Chat with us for any special request or call/text (781) 367-5629 to speak to our Gift Concierge!
*****
"...Take Me to Paris!"
Sorry, there are no products in this collection